It is hard to keep up a blog when nothing really exciting or eventful happens to you. I've work a lot lately, five nine hour shifts. Did a few stupid things at work without thinking about it. One I embarrassed a manager in front of his mother, and second I embarrassed myself so bad I cried as I drove home from work. Experienced a ton of self loathing for being so stupid. See I was bitching about another cashier to a head cashier, got told by management who overheard me bitching to not talk about other cashiers. The problem was I should've known not to talk about my coworkers, but I did it anyway without thinking.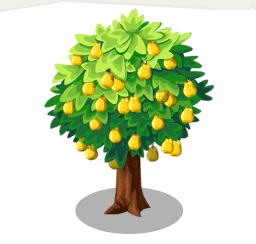 The other thing are the crazy customers, which brings me to the title of my post. A guy came to my register with a tree and a cart full of items. The tree had a strap around a branch with a barcode on it. I scanned the barcode, and go all the way through the process of ringing him out until it got to the point where he needed to sign. He asked me how much did the tree ring up. I honestly replied I didn't know, once he signed I would show him the receipt and if it rang up the wrong price he could go to customer service and they would fix it.
He refused to sign for the purchase, told me to void everything. I said I couldn't at the screen. I could not go back. He needed to sign and we'd solve the problem from there. He refused to sign and refused to go to customer service.So I restarted the computer, hoping it would clear everything out. It didn't but I was at a screen that allowed me to show the man how much the tree rang up. I showed him: APPLE TREE $27.49.
He says, "I don't want to buy an apple tree. I want to buy a pear tree." I tried to tell him that all I did was scan the strap, it rang up the correct price, it didn't matter. He reiterates that he doesn't want an apple tree, he wants a pear tree. He then shows me the info tag on the tree which says its a pear tree. So I agree, it must be a pear tree. I told him not to worry what it rang up as. He says again, "I don't want an apple tree. I want a pear tree. I already have apple trees." So I call the garden center associate and tell her to bring me a strap from a pear tree so I can ring him up a pear tree. He shouts at the person I'm talking to on the phone that I'm misrepresenting him, that he wants a pear tree, not an apple tree.
So the garden center associate brings over a pear tree, and the man compares the leaves on the first tree to the second, asks my opinion. I tell him I don't know anything about fruit trees. He eventually decides to buy both trees, makes me scan the pear tree tag twice, and remove the apple tree tag from the purchase. This took twenty minutes. He held up the line for TWENTY minutes, other customers were looking at me with pity. Once I had him the receipt he says to me, "That was an easy sale, right?" I actually thought about punching him.